Product Information
Product Code: COV-13C25
Sample: Whole Blood / Serum / Plasma
Format: Cassette
Quantity: 25 Tests/Kit
Specificity: COVID-19 virus IgG and IgM antibody
Time to result: 15 minutes
Storage Condition: 2-30°C/35.6-86°F
Test Principle: Immunochromatographic Lateral Flow Assay
Contents
Test Cassettes
Disposable Pipettes
Buffer
Product Insert
---
Product Description
The Rapid Response® COVID-19 IgG/IgM Test Cassette is a rapid, qualitative test for the detection of anti-SARS-CoV-2 IgM and anti-SARS-CoV-2 IgG antibodies in human whole blood, serum, or plasma samples. Test results are interpreted through visual observation of colored lines appearing in the control (C), IgG and/or IgM regions. Registered for sale in Brazil by ANVISA and in the European Union (CE-marked).
Rapid Response® COVID-19 IgG / IgM Test Cassette
French version/version française
Clinical Performance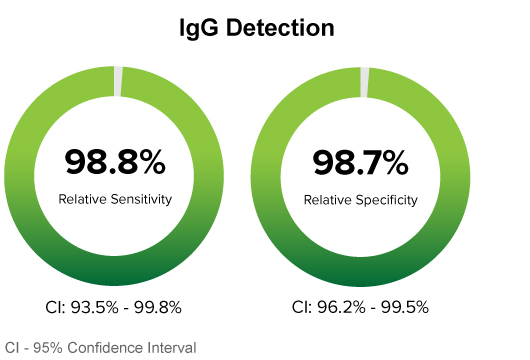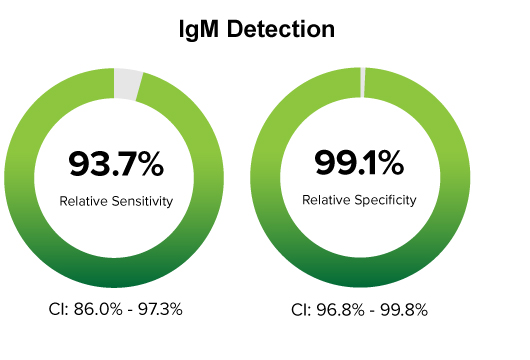 Safety Information
The test is for in vitro diagnostic use by laboratory and healthcare professionals only.
For information on the IFU and purchase orders please contact your local sales representative or contact us at covid19@btnx.com or 1-888-339-9964.